The Israeli School as a Venue of Socialization for Israeli-American Children
  Volume 17, 2012-2013 : Formal and Informal Jewish Education:
Lessons and Challenges in Israel and in the Diaspora
English abstract
The Israeli School as a Venue of Socialization for Israeli-American Children
Dorit Tubin
Visiting scholar, Boston College, USA
Department of Education, and
Ben-Gurion University of the Negev, Beer-Sheva, Israel 
Avigail Gans
Principal of the Israeli School of Lexington
Lexington, MA, USA
Based on the ethnographic case study of the Israeli School in Lexington, MA, the authors discuss the role of formal and informal venues of transferring the Israeli identity from immigrant parents to their American-raised children. The analytical framework draws on the "holy trinity" of The People, The Land, and the Book as foundations of modern Israeli identity. The study showed that structured after-school activities can have a tangible effect on preserving Hebrew proficiency and the Israeli culture when they are supported by the creation of informal islands of Israeli socialization at home and in different enrichment venues for the children. 
Hebrew abstract
בית הספר הישראלי כאתר סוציליזציה לילדי ישראלים-אמריקאים
דורית טובין ואביגיל וקסלר גנס
על בסיס מחקר אתנוגרפי שנערך בבית הספר הישראלי בלקסינגטון, מאסצ'וסטס בארה"ב, החוקרות דנות בתפקידים הפורמלים והבלתי פורמאלים של בית הספר בהעברת הזהות הישראלית מההורים המהגרים לילדיהם הגדלים בארצות הברית. "השילוש הקדוש" של עם, מולדת וספר מהווה מסגרת לניתוח הזהות הישראלית המודרנית. המחקר מראה שלפעילות בית הספר (המתנהל כחוג אחר הצהרים) יש השפעה מוחשית על שימור התרבות הישראלית והבקיאות בשפה העברית, כשאלו נתמכים על ידי איים בלתי פורמליים של סוציאליזציה ישראלית בבית, במקומות המפגש ובאתרי העשרה שונים לילדים.
About the authors
Dorit Tubin
Dorit Tubin, PhD, educational sociologist, is a senior lecturer at the Department of Education, Division of Educational Administration, and the head of the Principal Training Program, Ben-Gurion University of the Negev, Israel. Her main interest is educational organizations, school culture and national culture, educational leadership, and innovative learning environments.
Avigail Wexler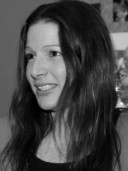 Avigail Wexler Gans is Principal of the Israeli School of Lexington, MA in the USA. She received BA in Psychology and Sociology and MSc. in Management - specializing in Organizational Behavior – from Tel-Aviv University. Avigail worked as a human resources manager in several hi-tech and start-up companies. After moving to the US, she worked as a consultant to Israeli families relocating to the area.