The Children of 'Russian' Immigrant Parents in Israel: Identity and Social Integration
Volume 16, 2011 : The Emerging Second Generation of Immigrant Israelis
English abstract
The Children of 'Russian' Immigrant Parents in Israel:
Identity and Social Integration
Larissa Remennick 
Department of Sociology & Anthropology 
Bar-Ilan University
Paulina Celnik 
Beit-Berl Academic College
The paper is based on a recently-completed study among Israeli school students born of 'Russian' immigrant parents of the 1990s wave, who comprise the emerging 2nd generation of Russian Israelis. Over 300 middle- and high-school students from six schools located across Israel completed structured questionnaires, participated in focus groups and in-depth interviews. The findings shed light on the identity dilemmas of 2nd generation 'Russians' and underscore the crucial role of their early school and peer experiences in the overall adjustment and integration in Israeli society. We conclude that local-born children of immigrants may still experience significant adversity, both at school and in social contacts, particularly if their families are single-parent and/or have limited personal resources for protecting their offspring from the 'pains of absorption'.
About the authors
Larissa Remennick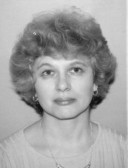 Larissa Remennick was born and educated in Moscow, Russia (Ph.D. from the Institute of Sociology, 1988) and immigrated to Israel in 1991. She joined the Bar-Ilan faculty in 1994 and is currently Professor in the Department of Sociology and Anthropology. She is also Director of the Sociological Institute for the Study of Jewish Communities at Bar-Ilan and Editor of Sociological Papers published by the Institute. Her research interests include (but are not limited to) immigration and acculturation experiences of post-Soviet Jewry in Israel and in the West. Her most recent book Russian Jews on Three Continents: Identity, Integration and Conflict was published in 2007 by Transaction Publishers. She has also edited a Special Issue of Israel Affairs (2011, V. 17 (1) titled Twenty Years Together: 'The Great Aliyah' and Russian Israelis in the Mirror of Social Research.
Paulina Celnik 

Paulina Celnik (M.A. in Literature and Sociology) was born in Poland and came to Israel as a child. Since 1989 she has been engaged in research and teaching on the various dilemmas of Russian-born immigrant youngsters. As a practitioner, she has trained and supervised students preparing themselves to work in the field of helping young immigrants at risk. Paulina helped create the "Russian" division of Kidum Noar and trained various Israeli professionals (teachers, social workers, psychologist, army and police officers) to deal in a more sensitive and effective way with young Russian immigrants. In 2000 Ms Celnic was granted the Fulbright scholarship to participate in H. Humphrey Program.
Last Updated Date : 29/12/2014