Bar Ilan Center for Cultural Sociology is pleased to invite students and faculty to a special Zoom lecture by

Jeffrey C. Alexander

Yale University

"The Performativity of Objects"

Presented at a joint department seminar by The Interdisciplinary Program for Hermeneutics and Cultural Studies and The Department for Sociology and Anthropology

Wednesday, May 6, 2020, 2:00-3:30 PM (GMT+2)  

To receive the zoom link please contact: https://tinyurl.com/Jeff-CCS-BIU
An International Workshop, Bar Ilan University, Israel
The Interdisciplinary Program for Hermeneutics and Cultural Studies
With Bar Ilan Center for Cultural Sociology
Invite students and faculty to a department seminar with
Carmelo Lombardo (Sapienza – University of Rome) and Lorenzo Sabetta (Institute for Analytical Sociology, Linköping University):
"Appearances of Nothing: Social Action Theory and Concealed Strategic Behavior"
Wednesday, January 1, 2020, 2:00-3:30 PM
In the seminar room of the Interdisciplinary Unit
(building 604, room 309)
Abstract:
Within the theoretical framework of social action theory, we will focus on that kind of strategic actions which first conceal/disguise the very existence of a strategic action whatsoever, something akin to the well-known motto Ars est celare artem (the art is to conceal art). Under this light, examples will be drawn from Goffman's concept of "Secret Exhibition", R. Thaler's "Nudge Theory", D. Gambetta's "Countersignalling Theory". We will explore this topic and address its methodological implications, alongside an analysis of symbolic interactionism contribution to this issue.
Bio:
Lorenzo Sabetta (1988) is a postdoctoral researcher at the Institute for Analytical Sociology at Linköping University, Sweden, and adjunct professor of Social Conflicts at the University of International Studies of Rome. He received his Ph.D. in Methodology of Social Sciences at Sapienza-University of Rome in 2017 and in 2017-2018 he has been a postdoc fellow at the Department of Sociology at the University of Missouri/Columbia. He has translated/introduced into Italian works by Merton (2016), Brekhus (2018), Zerubavel (2019). Recent publications include: «Interpreting life sociologically: the cases of Merton and Bourdieu» (in Sociologia e Ricerca Sociale, with C. Lombardo, 2018); «Self-Defeating Prophecies: When Sociology Really Matters», in R. Poli and M. Valerio (eds.) Anticipation, Agency, and Complexity (Springer, 2019); Against the Background of Social Reality. Defaults, Commonplaces, and the Sociology of the Unmarked (Routledge, forthcoming). He is the recipient of the 2019 IAS "Robert K. Merton Fellowship" and the editor (with C. Crothers) of The Anthem Companion to Robert K. Merton (Anthem Press, forthcoming).
Reappropriating Durkheim?  Cultural Sociology Here and Now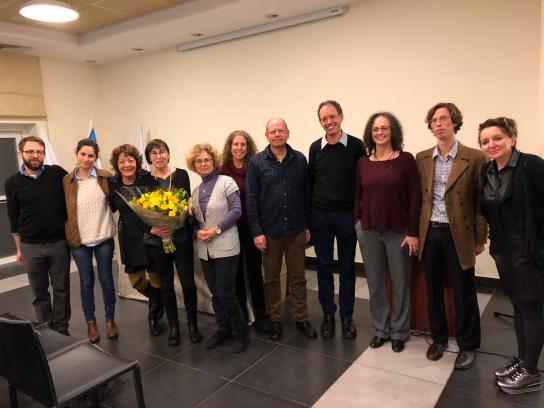 Last Updated Date : 05/05/2020