Leaving Home Together: The Impact of Travel in Jewish Peoplehood Education for Israeli and American Teens
Volume 17, 2012-2013 : Formal and Informal Jewish Education:
Lessons and Challenges in Israel and in the Diaspora
English abstract
Leaving Home Together:
The Impact of Travel in Jewish Peoplehood Education for Israeli and American Teens
David Mittelberg, 
Oranim Academic College of Education, Israel
Fern Chertok,
Cohen Center for Modern Jewish Studies, Brandeis University, USA 
Dina Laron,
Oranim Academic College of Education, Israel
The connection between Jews in Israel and the United States is being reshaped by unprecedented global population movement concomitant with almost universal access to transnational communications. An emerging educational paradigm focuses on transnational Jewish peoplehood and the development of mutual understanding and appreciation of the unique contours of Jewish identity and life in Israel and the Diaspora. This paper utilizes data from a multi-year study of a secondary-level school twinning initiative to explore the impact of the program component of travel on student outcomes such as connections to peers, attachment to Israel or American Jewry, and feelings of Jewish peoplehood. The paper discusses dynamic tensions put in motion through travel within a peoplehood intervention. These include the balance between comfort and discomfort as teens navigate the disruption inherent in international travel, the juxtaposition of common heritage and significant cultural differences, and the exploration of multiple attachments to homeland, diapsora and peoplehood.
Hebrew abstract
עוזבים את הבית ביחד: השפעת מפגשי פנים-אל-פנים בין צעירים ישראלים ואמריקאים על חינוך לעמיות יהודית (Jewish Peoplehood)
דוד מיטלברג ,פרן שרתוק, ודינה לרון
הקשר בין יהודים בישראל ובארצות הברית עובר תהליכי שינוי ועיצוב מחדש, כפועל יוצא מתנועת אוכלוסין גלובלית, חסרת תקדים, המתרחשת במקביל לנגישות, כמעט אוניברסלית, לתקשורת בינלאומית. לצידם של תהליכים אלה, צומחת פרדיגמה חינוכית המתמקדת בעמיות יהודית בינלאומית, תוך פיתוח הבנה והערכה הדדית של הקווים המאפיינים את הזהות היהודית בישראל וזו של התפוצות. מאמר זה עושה שימוש בנתונים ממחקר רב-שנתי של יוזמת תאומוּת בין בתי-ספר תיכוניים, ומטרתו לחקור את ההשפעה של מרכיב הנסיעות ההדדיות בתכנית על עמדות התלמידים, כגון: מידת הקשר ההדדי בין התלמידים הישראלים לעמיתיהם האמריקאים, וכן מקומה של תחושת העמיות היהודית בקרב התלמידים בישראל ובארצות הברית. המאמר דן בדינמיקה של המתחים אשר התעוררו במהלך המפגש הבינתרבותי, כגון: התמודדות עם מצבים של אי-נוחות וחיפוש משותף אחר אמצעים מאזנים, המקלים על תחושת ערעור הביטחון במצב של "להיות תייר"; וכן, הצימוד הבלתי נמנע בין מורשת משותפת, מצד אחד, לפערים תרבותיים משמעותיים מצד שני. מן המחקר עלה כי, צימוד זה מחייב להציע מגוון יצירתי, רחב, של אופנים ליצירת תחושת קשר הן למולדת והן לתפוצות ותחושת שותפות, המעוגנת בתפיסת העמיות.
About the outhors
David Mittelberg

David Mittelberg is Associate Professor at the Graduate Faculty and former Head of the Department of Sociology at Oranim, Academic College of Education. Professor Mittelberg also serves as an Adjunct Research Associate in the Australian Centre for Jewish Civilization at Monash University and as a Senior Research Fellow (and former Director) at the Institute for Kibbutz Research at Haifa University. Professor Mittelberg is the author of Strangers in Paradise: The Israeli Kibbutz Experience (1988); The Israel Connection and American Jews (1999); Between Two Worlds: The Testimony and the Testament (2004 and 2009 in Hebrew) and has published articles on ethnicity, migration, gender, tourism, kibbutz education and the sociology of Diaspora Jewry. 
Fern Chertok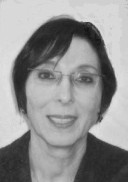 Fern Chertok is a Research Scientist at the Cohen Center for Modern Jewish Studies at Brandeis University. She is a community psychologist and co-editor of Researching Community Psychology: Issues of Theory and Methods. Fern has led a variety of research projects including studies of the impact of Jewish adult education on emerging leaders in Jewish communal service, the effectiveness of courses on Jewish literacy on parents of preschoolers, and the involvement of interfaith families in synagogues. Fern has also conducted extensive research exploring the individual identity and Jewish engagement of young adults, including a multi-year evaluation of the Break New Ground Jewish Community Service Initiative of UJA-Federation. She co-authored Volunteering + Values: A Repair the World Report on Jewish Young Adults.
Dina Laron
Dr. Dina Laron is Dean of the Education Faculty in Oranim, Academic College of Education, Israel, and a lecturer in its Faculty of Graduate Studies. She holds a Doctor of Hebrew Literature degree from the Jewish Theological Seminary of America. Dr. Laron is engaged in research and teaching of Teachers' Education and Curriculum, as well as Jewish Identity and Jewish Peoplehood.