What Happens on the Bus? How Community Impacts Jewish Engagement on Taglit-Birthright Israel
Volume 17, 2012-2013 : Formal and Informal Jewish Education: Lessons and Challenges in Israel and in the Diaspora
English absract
What Happens on the Bus? 
How Community Impacts Jewish Engagement on Taglit-Birthright Israel
Shira Fishman, Michelle Shain, and Leonard Saxe 
Cohen Center for Modern Jewish Studies, 
Brandeis University
Taglit-Birthright Israel motivates participants "to explore their Jewish identity through a peer educational experience of historic and contemporary Israel" and attempts to strengthen relationships among young Jews in the Diaspora and Israel (Taglit-Birthright Israel, 2012). Substantial research has shown the positive impact of Taglit, but there are still multiple questions about the mechanism through which Taglit impacts the participants. The current research explores the role of creating community on the Taglit bus. Using data from pre and post-trip surveys, the impact of community on participants' connections to Judaism and Israel are explored. In sociological terms, bringing individuals together to create community increases bonding social capital. Data show that an atmosphere of community and friendship on the bus is a strong predictor of trip outcomes. Implications for participants' connections with the Jewish community are considered.
Hebrew abstract
מה קורה באוטובוס של "תגלית"? השפעתה של תחושת קהילה על מעורבות יהודית
שירה פישמן, מישל שיין ולאונרד זקס
About the outhors 
Shira Fishman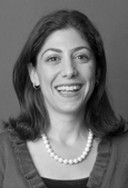 Shira Fishman is a research scientist at the Cohen Center for Modern Jewish Studies at Brandeis University. She received her PhD in social psychology from the University of Maryland and her BA from Barnard College. Dr. Fishman's previous research focused on the psychology of terrorism. Most recently, she used quantitative data to study extremism in communities in the United States as part of ongoing research by the National Consortium for the Study of Terrorism. Dr. Fishman served as a faculty researcher and taught psychology at Dartmouth University, the University of Maryland and Drexel University. Her current research focuses on Jewish young adults and the ways they engage with Judaism.
Michelle Shain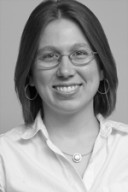 Michelle Shain is a Research Associate at the Cohen Center for Modern Jewish Studies and a PhD student at the Heller School for Social Policy and Management at Brandeis University. She received an MA from the Harman Institute of Contemporary Jewry at the Hebrew University of Jerusalem and a BA in Anthropology and Near Eastern and Judaic Studies from Brandeis University. Her research at CMJS focuses on the ongoing evaluation of Taglit-Birthright Israel, and she is co-author of Generation Birthright Israel: The Impact of an Israel Experience on Jewish Identity and Choices (2009) and The Impact of Taglit-Birthright Israel: 2010 Update (2011). 
Leonard Saxe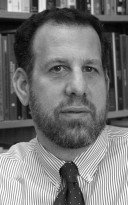 Leonard Saxe is Klutznick Professor of Contemporary Jewish Studies and Director of the Cohen Center for Modern Jewish Studies and the Steinhardt Social Research Institute at Brandeis University. Professor Saxe is a social psychologist, as well as a methodologist, and is concerned with the application of social science to social policy issues. His present focus is on religious and ethnic identity and the issues relevant to the Jewish community. Professor Saxe's current research on the Jewish community involves socio-demographic studies of American Jewry and a program of research on Jewish education and its relationship to the Jewish engagement. He is the principal investigator of a longitudinal study of Taglit/Birthright Israel, a large-scale educational program. Among his recent publications is a 2008 book, Ten Days of Birthright Israel: A Journey in Young Adult Identity. At the Steinhardt Institute, he is leading a program that is investigating the size and characteristics of the American Jewish population.