Ethiopian Religious Leaders of the 1.5 Generation: Between Integration and Resistance
Volume 16, 2011 : The Emerging Second Generation of Immigrant Israelis
English abstract
Ethiopian Religious Leaders of the 1.5 Generation:
Between Integration and Resistance
Rachel Sharaby 
Department of Sociology and Anthropology, Ashkelon Academic College and 
The Interdisciplinary Social Sciences Department, Bar-Ilan University
Aviva Kaplan 
School of Behavioral Sciences, Netanya Academic College and 
Department of Sociology and Anthropology, Ashkelon Academic College
This pilot ethnographic study presents and compares the narratives of the two kinds of religious leaders emerging from the ranks of the 1.5 generation of Ethiopian immigrants. The one is traditional spiritual leaders (kessoch) whose authority draws on the ancestral tradition and knowledge passed from father to son; the other is rabbis trained and ordained in Israeli religious institutions and now serving in local rabbinical councils across Israel. The first group is not recognized by the religious establishment but enjoys respect within their communities; the second is formally recognized (and allowed to perform most ritual functions) but located on the margins of the rabbinical establishment and lacks true authority. The paper discusses the emerging conflict between these leaders though the theoretical lenses of syncretism and social inclusion/exclusion.
About the authors
Rachel Sharaby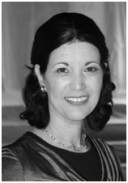 Rachel Sharaby, Ph.D. is Professor of Sociology in Ashkelon Academic College and Bar-Ilan University, Israel. Her fields of research include immigration, women from traditional communities, intercultural encounters, and syncretism. She has published three books: The Mimouna Holiday: From the Periphery to the Center; Syncretism and Adjustment: The Encounter between a Traditional Community and a Socialist Society; and The Sephardic Community in Jerusalem at the End of the Ottoman Period.
Aviva Kaplan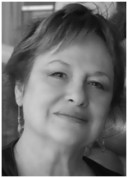 Aviva Kaplan, Ph.D. is lecturer and researcher at the School of Behavioral Sciences of Netanya Academic College. She is also teaching in the Department of Sociology and Anthropology of Ashkelon Academic College. Dr. Kaplan is among the pioneers of sheltered housing for the elderly in Israel and for many years managed such a housing complex. Dr. Kaplan's interests lie in gerontology, meaning, total institutions, ethnic groups, migration, and end of life. She is currently working on a book on total institutions and old age, which is soon to be published.
Dr. Kaplan has served as Secretary of the Israel Gerontological Society.
Last Updated Date : 29/12/2014