The New Second Generation in Israel: Key Issues and Main Challenges
Volume 16, 2011 : The Emerging Second Generation of Immigrant Israelis
English abstract
The New Second Generation in Israel:
Key Issues and Main Challenges
Nelly Elias 
Department of Communication Studies 
Ben-Gurion University
Adriana Kemp 
Department of Sociology and Anthropology 
Tel-Aviv University
This article offers an overview of the empirical research on the new second generations in the Israeli setting, while highlighting the sociological problématique emerging from the data. The article summarizes key empirical findings on the second generation of immigrants from the Former Soviet Union, Ethiopia, and children of migrant workers, and introduces new variables and theoretical angles that have recently emerged within the Israeli context of immigration, such as transnationalism and inequalities based on race, nationality, religion, and citizenship. We argue that by introducing these analytic parameters, the Israeli research agenda on immigrants' second generation should expand beyond replication of the questions applied toward the massive immigration waves of the 1950s.
About the authors
Nelly Elias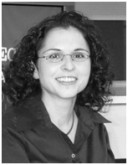 Nelly Elias is a Senior Lecturer and Chair of the Department of Communication Studies at the Ben-Gurion University of the Negev. In her studies she combines between research of media audiences and sociology of immigration. Her recent projects deal with the roles of mass media in the lives of immigrant children and adolescents and media representation of the Russian-speaking Jews in different cultural contexts. She is an author of Coming Home: Media and Returning Diaspora in Israel and Germany, SUNY Press (2008) and has published extensively in leading academic journals in English, Hebrew and Russian.
Adriana Kemp 
Dr. Adriana Kemp is Senior Lecturer in the Department of Sociology and Anthropology, Tel Aviv University and research fellow at Van Leer Institute in Jerusalem. Her research areas include sociology of labor migration and politics of citizenship, globalization, state and civil society. Kemp is co-author of Foreigners and Workers: The Political Economy of Labor Migration in Israel (HaKibbutz Hameuchad and Van Leer Institute, 2008); she has published widely on the matters of labor migration and civil rights of foreign workers. Dr. Kemp served as an expert for the Advisory Committee for the Examination of Immigration Policy for the State of Israel and was commissioned to write the OECD expert report on labor migration in Israel.
Last Updated Date : 29/12/2014