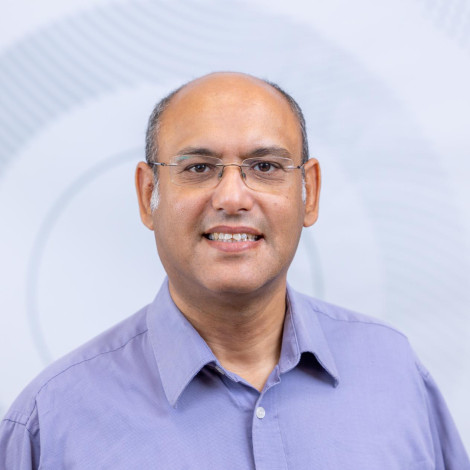 Prof. Nissim Leon
דוא"ל
nissim.leon@biu.ac.il
שעות קבלה
Wednesday 11:00-12:00
Biography

ביוגרפיה

Dr. Nissim Leon is a senior lecturer in the Department of Sociology and Anthropology at Bar Ilan University. He obtained his Ph.D. in 2005 from Tel Aviv University. He specializes in the study of Israeli society, with a focus on two areas: sociology of religious society, and the question of the ethnic, religious and national diversification of the middle class.

He has published several articles on these subjects in scientific publications in Israel and abroad. In 2010 he published his first book, Gentle Ultra-Orthodoxy: Religious Renewal in Oriental Jewry in Israel, which examines the encounter between traditional Judaism and haredism in Mizrahi synagogue communities in Israel in the late 1990s. In 2011, together with Dr. Uri Cohen, he published The Herut Movement Central Committee and the Mizrahim, 1965-1977: From Hierarchical Partnership to Competitive Partnership. The book presents a socio-historical study of the social changes that took place within one of the political foundations of the Mizrahi middle class – the Likud Central Committee – over the course of the decade preceding the 'upheaval' of 1977. In 2016 Dr. Leon published another book, Mizrachi Ultra-Orthodoxy and Nationalism in Israel, examining the non-Zionist version of nationalism maintained among Mizrahi haredi circles and its role in the political dynamics of the Shas party. He is a co-editor of a ground-breaking scientific anthology published in 2017, The Gdoilim – Leaders who Shaped the Israeli Haredi Jewry. The 31 articles comprising the book offer biographies of and essays by rabbinical figures who played an important part in shaping the ideology, mythos and organization of haredi society in Israel. His fifth book, The Revolutionary Magic is Gone: Trends in Mizrahi-Haredi Leadership After Rabbi Ovadia Yosef, co-authored with Yair Ettinger, is due for publication in 2018.

Dr. Leon has been a member of the scientific committee for publications of the Ben Zvi Institute since 2015. In 2017 he joined the editorial board of the journal "Iyyunim be-Tekumatr Yisrael" published by Ben-Gurion University.
Research

תחומי מחקר

Israel's political sociology
Sociology of religious society in Israel
Social and cultural aspects of the synagogue
Last Updated Date : 09/10/2023