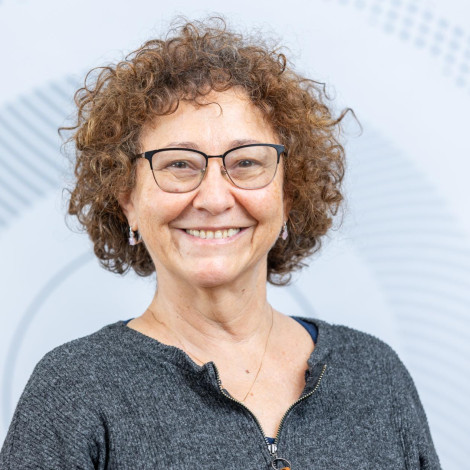 Director, Graduate Program in Social Psychology
Prof. Orly Benjamin
דוא"ל
orly.benjamin@biu.ac.il
שעות קבלה
appointment by email
Biography

ביוגרפיה

Orly Benjamin, Professor at the Sociology and Anthropology department, received her training in sociology at Tel-Aviv University between 1985 and 1990 and completed her PhD at Oxford University (1995). She wrote her dissertation on the self-development discourse and the negotiability of family work.

Since February 2023 she is the president of the Israeli sociological Association. 

Orly is the author of two books: her first one was published in 2011 with her student Michal Rom, Feminism, Family and Identity in Israel: Women's Marital Names. It introduces her theory on negotiation in couples' relationships next to an analysis of the power relations between feminism and familism in Israeli society. Her book Gendering Israel's Outsourcing: The Erasure of Employees' Caring Skills, was published in 2016. It introduced a feminist perspective on government procurement of social services in education, healthcare and welfare services. The book elaborates on Orly' perception concerning the gendered nature of precarious employment. Her other publications, about 60 publications in peer review journals and 20 chapters in edited volumes, were published in international journals in the fields of sociology, social policy, management and gender studies.

During 2014 Orly set up the poverty, environment and society research unit at the social science faculty, which she chairs. The unit aims at creating a data set in the field of barriers and resources for poverty alleviation in Israel as well as in the areas of economic abuse and climate in-justice. Her field of research in recent years are the quality of jobs, women's struggle to provide while living in poverty, changes in the welfare policy, emotions. She studies these topics next to her past interest in couples' negotiation and job insecurity. She is the Chair of the European Sociological Association research network on gender relations in the labor market and the welfare state. She is the chair of the Sociological institute for research on communities operating at the sociology department, and the chair of the Israeli association for women's studies and gender research. As part of her commitment to public sociology, Orly Benjamin serves as the chair of the Ministry of Education committee for updating the sociology curriculum for Israeli high schools and as a board member of the coalition for direct and fair employment. So far, she supervised 24 PhD dissertations and 3 of her PhD students are already part of the next generation of faculty in Israel Academia.
Research

תחומי מחקר

Poverty
welfare state
government procurement
couples' negotiation
sexuality
economic violence
CV
Courses

קורסים

A graduate seminar on emotion and social change

An undergraduate course on inequality vs. stratification

An undergraduate course on qualitative research methods

A graduate course on couple's relationship

and a graduate workshop on writing the MA thesis
Publications
Last Updated Date : 26/09/2023